jesse and i found these on my road yesterday. they are great little cats. they have such good personalities. if i had the money and the space i'd take care of almost every animal i found. especially kittens! i hope God has a special place reserved for people who ditch animals. who drops off kittens?? who on earth is even capable of that? i have no idea. i just hope i never meet them.
(they're brother and sister)
oh my gosh. this has got to be one of the funniest parts of
Arrested Development
ever...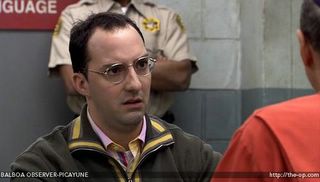 Buster

:
Just wanted to check in and make sure you're aware that your ban on organized sports in this family has been violated.
George, Sr

.
: Ban on organized sports?
Buster
: You know, how you wouldn't let me sign up for anything when I was a kid.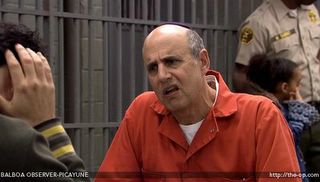 George, Sr.
: Is that what you've been thinking all these years? No, no, look, you were... you were just a turd out there, you know? You couldn't kick, and you couldn't run, you know? You were just a turd.
Buster
: Prison has destroyed the way you talk. If that's what it takes to impress these guys around here, then they are not your friends.
brilliant.